University of Applaied Science in Tarnów (Poland)

University of Applied Sciences in Tarnow (UAS Tarnow) was called into being by the order of the Council of Ministers of the Republic of Poland in May 1998 as the first higher education institution of a new type in Poland. It educates its students at the first level (bachelor/engineer) and at the second level (master). Total number of students exceeds 3700. There are over 300 academic teachers employed, including around 100 professors and associate professors
Team member: Anna Stefanowicz-Kocoł, Aneta Grochowska, Marcin Głodzik, Dariusz Dudzik
Community Development Institute (CDI)  (North Macedonia)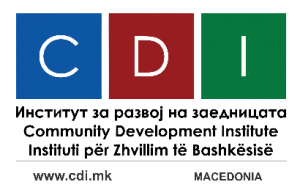 CDI Macedonia is national umbrella association for sustainable development, education and social services. It has been established in 1996 aiming to improve the living conditions and standard of life of the citizens. Today, CDI operates at national and international level, implementing programs in Asia, Africa, Europe and the United States.
Team member: Aleksandra Jakovchevska, Blagorodna Bishkoska, Sretan Koceski
Istituto di Istruzione Superiore Mandralisca (Italy)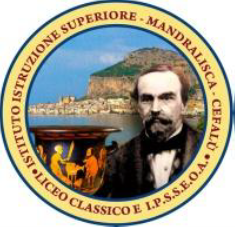 Situated in Cefalù, a UNESCO World Heritage tourist town on the north coast of Sicily, Istituto di Istruzione Superiore Mandralisca has a long tradition and strong connections with the development of the town, which makes it the repository of its history and a highly reputed school. Through its two types of Curriculum – Vocational School for Enogastronomy and Hotel Services and School for Humanistic Studies – it aims at teaching professional skills and cultural knowledge and let students make choices suitable for their personal characteristics. It welcomes about 900 students aged between 14 and 21, some of whom are immigrants or refugees, 23 are students with special educational needs, 110 teachers, 32 administrative assistants, technical assistants and school employees. Based on solid principles of solidarity, open mindedness, and innovation, IIS Mandralisca has a long experience in projects and programs aimed at: inclusion of students with special needs/at-risk groups (foreigners, refugees and migrants); promotion of European cultural diversity, intercultural identity, legality and demolition of cultural barriers; conservation and protection of biodiversity, environment and health, sustainable tourism, made in Italy. One of the distinctive features of our school is the attention to inclusion. The students are not only integrated, but they are welcomed and valued as part of a broader educational and didactic project, which promotes the achievement of rewarding results in all the students, especially the disabled ones and those at risk of early leaving.
Team member: Emanuela Adesini, Francesca Conti Mica, Marilena Allegra, Daniela Castronovo
International Excellence Reserve – I.E.R. (Netherland)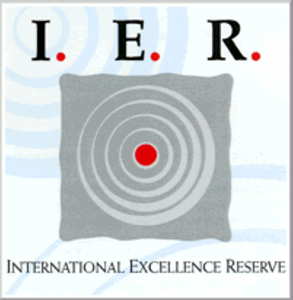 Initially a network organisation of higher management and research universities-industries, gradually more and more firstly a consultancy organisation for higher management and research policies, later on for marketing, internet use and e-learning, also in relation with Projects of the European Commission.
Team member: Herbert A.C. ten Thij
The Special Secondary School For Visually Impaired Students (Romania)

The School for Visually Impaired Students is a public body, follows the national curriculum and is one of the 7th schools for blind people from Romania. The school was founded in 1957, is attended by 120 students between 3-17 years old (kindergarten, primary and secondary school). The school schedule includes 2 sections: regular classes in the morning, recreational activities and  therapies in the afternoon. The school hold no-formal activities: social inclusion and life abilities, thematic visits, games, trips, dance, music, piano and swimming lessons. Most of the students follow the mainstream school curriculum and students with multiple deficiencies receive personalized educational plans. Students from outside the city are enrolled in the boarding school, who has a different building. The school offers to the students specialized educational services, supervised by specialists, generating the opportunity to develop themselves, to prepare in an optimal environment for a better life, for a future job and for a socio-professional integration. In the school are special areas dedicated for therapies: sensory-room, visual education, speech therapy, braille language, Space orientation and mobility, physiotherapy, psycho–diagnosis cabinets. The school teachers has participated in several international programs, focused on technology and assistive tools for the visually impaired, using their significant knowledge related to special education.
Team member: Cazan Cosmina Irina, Tiganea Cristina Maria, Popa Ion
Avrupa Yenilikçi Toplum Derneği – EISA (Turkey)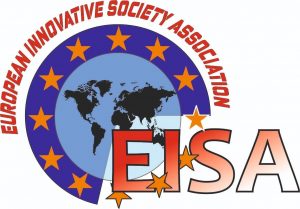 Eisa is a new NGO from Turkey. EISA aims to -support individuals to meet the needs of the global world -provide opportunities through cross-sectoral cooperation, international cooperation and solidarity acts and encourage individuals in this regard – provide community-based educational opportunities for YOUTH, ADULT and disadvantaged young people; train them committed to peace, democracy and inclusion; contribute to nonviolent processes of conflict transformation in Europe by providing competencies, skills development on the following topics to ensure sustainable development of our community;
-Digitalisation
-Entrepreneurial Skills
-Innovation -Environment and Climate change
-Virtual Reality, Artificial Intelligence and Augmented Reality
-Renewable energy
-Health and well-being
-Creativity and Art
Team member: Nebi Demir, Murat Aydoğmuş,  Dilara Dağıstan